Easy-to-use, adjustable strap designed to easily and effectively lift and carry mattresses of all sizes. It allows you to carry mattresses up and down flights of stairs with ease, also great for plywood, drywall and similar items. Made of tangle-free webbing material looped with 2 cross straps. Just lay Mattress Mover on the floor, center the mattress over the Mattress Mover and lift.
Patent Pending
Click HERE for its sell sheet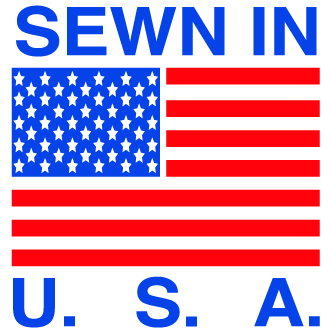 Product specifications
Part # / Item # / Product #:
FFMM
UPC Barcode:
811938009139
Weight of strap:
3 oz. ( 0.08 kg )
Brand
This retail pack is durable & heat sealed. Only requires a mailing label stuck to it, so no repacking costs whether sold in your store or website!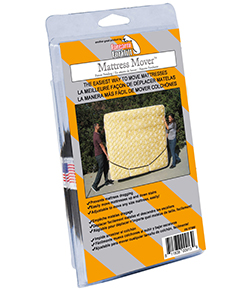 Part # / Item # / Product #:
FFMM
Contents:
1 strap
Dimensions:
8 in. tall x 4.6 in. wide x 1.4 in. deep
( 20.32 x 11.68 x 3.55 cm )
Weight:
6 oz. ( 0.17 kg )
Insert available in the following languages:
English, French and Spanish
Case

Contents:
6 units
Dimensions:
9 in. tall x 9 in. wide x 5 in. deep
( 22.86 x 22.86 x 12.70 cm )
Weight:
3 lbs. ( 1.36 kg )
Contents:
12 units
Dimensions:
10 in. tall x 9 in. wide x 8 in. deep
( 25.40 x 22.86 x 20.32 cm )
Weight:
5 lbs. ( 2.26 kg )
Contents:
24 units
Dimensions:
16 in. tall x 12 in. wide x 9 in. deep
( 40.64 x 30.48 x 22.86 cm )
Weight:
10 lbs. ( 4.53 kg )
Contents:
30 units
Dimensions:
17 in. tall x 12 in. wide x 10 in. deep
( 43.18 x 30.48 x 25.40 cm )
Weight:
12 lbs. ( 5.44 kg )