Extension Strap is used in conjunction with Forearm Forklift Lifting Straps and Forearm Forklift Harness Value Pack. Extension Strap is designed to extend the length of your Forearm Forklifts up to an additional 3 ft. 5 in. ( 104.14 cm ) which allows you to carry XL & XXL items.

Easy to set up: Extension Strap has 2 single-looped ends which you simply slide your Forearm Forklifts through to lengthen your Forearm Forklifts. Rated for up to 800 lbs. ( 363 kg ). Adjustable.
Click HERE for its sell sheet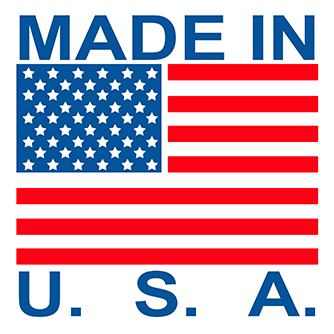 product specifications
part # / item # / product #:
EXT
UPC barcode:
811938000006
length of strap:
3 ft. 5 in. ( 104.14 cm )
width of strap:
3 in. ( 7.62 cm )
weight of strap:
0.1 lbs. ( 0.04 kg )
brand
This retail pack is durable & heat sealed. Only requires a mailing label stuck to it, so no repacking costs whether sold in your store or website!
part # / item # / product #:
EXT
contents:
1 strap
dimensions:
1 in. deep x 4.75 in. wide x 8 in. tall
( 2.54 x 12.06 x 20.32 cm )
weight:
0.2 lbs. ( 0.09 kg )
insert available in the following languages:
English, French and Spanish
case
part # / item # / product #:
EXT6
contents:
6 units in clamshell
dimensions:
9 in. deep x 6 in. wide x 4 in. tall
( 22.86 x 15.24 x 10.16 cm )
weight:
1.4 lbs. ( 0.63 kg )
part # / item # / product #:
EXT12
contents:
12 units
dimensions:
9 in. deep x 9 in. wide x 5 in. tall
( 22.86 x 22.86 x 12.70 cm )
weight:
2.6 lbs. ( 1.17 kg )
part # / item # / product #:
EXT24
contents:
24 units in clamshell
dimensions:
14 in. deep x 10 in. wide x 5 in. tall
( 35.56 x 25.40 x 12.70 cm )
weight:
5 lbs. ( 2.26 kg )

part # / item # / product #:
EXT48
contents:
48 units in clamshell
dimensions:
16 in. deep x 12 in. wide x 9 in. tall
( 40.64 x 30.48 x 22.86 cm )
weight:
9.6 lbs. ( 4.35 kg )

in reshipper box

part # / item # / product #:
EXTR
contents:
1 Extension strap in reshipper box
dimensions:
6 in. deep x 4 in. wide x 3 in. tall
( 15.24 x 10.16 x 7.62 cm )
weight:
0.2 lbs. ( 0.09 kg )
insert available in the following languages:
English, French and Spanish

case

part # / item # / product #:
EXT60R
contents:
60 units in reshipper box
dimensions:
22 in. deep x 22 in. wide x 12 in. tall
( 55.88 x 55.88 x 30.48 cm )
weight:
19.7 lbs. ( 8.93 kg )

display name:
Extentsion Strap counter-top display
part # / item # / product #:
FFEXTD
holds up to:
20 units in clamshell
shipping dimensions:
box: 8.62 in. deep x 9.37 in. wide x 11.12 in. tall
( 21.89 x 23.79 x 28.24 cm )


shipping weight:
box: 4.7 lbs. ( 2.13 kg )